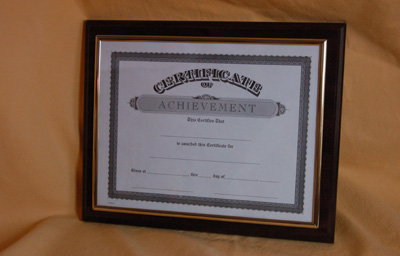 Certificates
Award Certificates can be mounted on various boards including classic walnut, elegant cherry, oak, black marble, white marble, red marble, greystone, granite or topaz finishes.
Borders are available in gold and black also. Please contact us for all the options available to you.
Awards are catagorized with different titles: Achievement, Appreciation, Award, Participation, Service, Special Recognition, Volunteer Service and others.